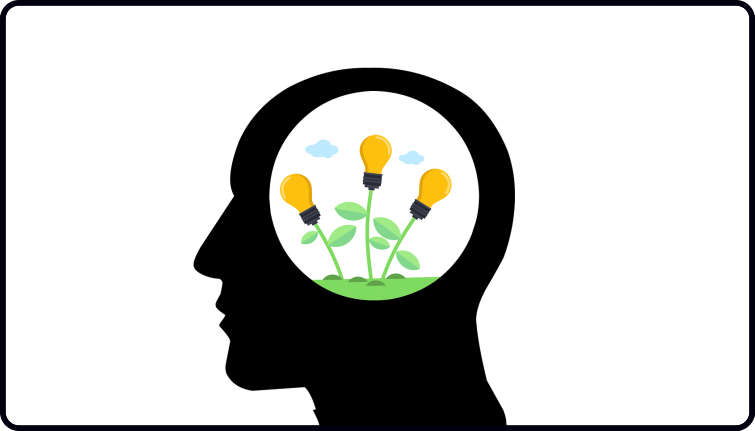 Welcome to a new Monday post with 3 random thoughts on all things guitar, music, and life, including mindset, chord changes, and the question of jazzing things up.
Here we go… 
#1 – Mindset
In my podcast, lately, I talked a little more about "mindset".
These were some of my most popular episodes, with lots of replies and positive comments.
So, these obviously resonated with many.
Here's a reminder of some of the key points I talked about.
Things such as the rollercoaster of guitar playing – here I talked about how guitar playing comes with many ups and downs, and how it's essential to enjoy the journey.
…And why you must have realistic expectations and patience.
That's because this instrument is something we should all want to play for the rest of our lives.
In another episode, I talked about why you should not compare yourself to others (simply because a lot of good guitarists aren't honest about how long it took them to get good at the guitar).
That's just a couple of things which hit home with many people, so I thought I'd mention these things today.
A positive mindset, the way you approach your practice sessions, and your expectations are essential.
If you get this right, you'll be a far happier guitarist who has more fun.
…And that, of course, is why we all play.
#2 – You can jazz anything up, but the fundamentals never change
The other day I went to play darts with a lovely lady I'm dating.
It was not ordinary darts.
Instead, they "jazzed" up darts.
There were still darts to throw and a dartboard.
…But on the dartboard, there were graphics, flashy lights, and some fun games to play.
It was a blast.
Underneath it all though, the core skills of being able to throw a dart accurately were key.
It kind of reminds me of all of those guitars with flashy lights on the fretboard that came out years ago.
These guitars looked fun, but they never took off.
Mainly because underneath all the fun stuff was the fact that guitar playing will always be about the fundamentals.
Sure, you can gloss it up, and as much as I love fun, quirky stuff, the fact is…
If you never get good at the fundamentals, all the quirky gimmicks in the world won't do much good.
#3 – Are your chord changes improving?
There are multiple reasons why many people quit the guitar.
One of the main reasons is that they see such slow progress with their chord changes.
Now personally, I often like to teach things that do NOT require chords.
This includes playing one-string melodies, fun riffs, and fingerstyle arrangements that only use partial chords or no chords at all.
In fact, I'll be releasing a new Mini Masterclass course soon where I teach three epic famous songs that don't use chords at all but sound fabulous.
The fact is though, 99% of what most people teach on the guitar is based around chords.
So it's key you get good at your chord changes.
I talked about this yesterday in the latest episode of the Acoustic Asylum podcast.
It's essential you use great technique and are focused when trying to improve your chord changes.
For example, if you are struggling with chord changes, you can try this.
Choose two chords that you are struggling to change between…
Spend the rest of the month practising them with absolute focus.
Practise the chord changes for 3-5 minutes.
Do this a few times per day.
Focus on pristine technique as you do.
And if so, these chord changes will improve.
Once you nail one chord change, other chord changes often get a little easier too.
But you can't just practise a set of chord changes for a few days and then forget about them.
Consistency is key.
Try it. Give yourself until the end of the month to work on nailing the changes between two chords.
You will see progress.
Right, that's my three random thoughts today.
I hope you have a wonderful week.
Dan Thorpe
Guitar Domination
P.S. If you want more help with the "technique" part of chord changes, then you may want to get one or both of my Mini Masterclass courses by tomorrow night.
If you do, you will get my Chord Changing Jump Start Course added to your account for free.
Find out more about both of these courses below:
Mini Masterclass – 12-Bar Blues
Tom Dooley – Travis Picking Mini Masterclass
P.P.S. This post was originally taken from Dan Thorpe's private email list. To get blog posts like this sent to you which are full of great tips to make fingerpicking, strumming, and learning guitar more enjoyable (especially if you are over 40) join Dan's list. It's 100% free, HERE.