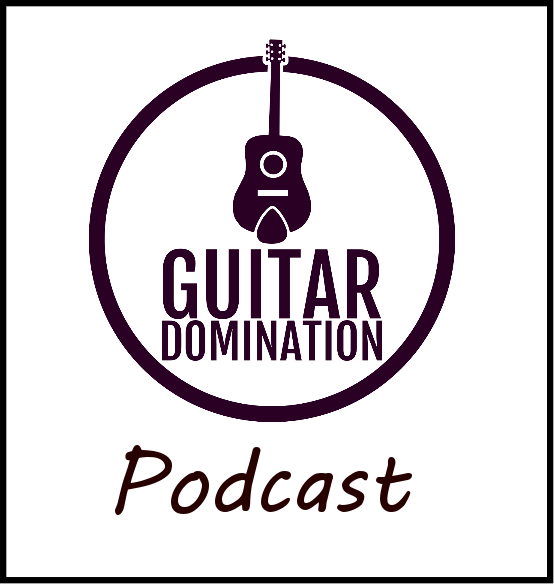 A short while back I mentioned that I have two pretty awesome announcements coming up soon. Well, here is the first one; it is my brand new guitar podcast.
Yes, that's right, I have decided to create a regular podcast for all you guitarists. The content will vary wildly and I'll be led by you guys. If you want me to create an episode on anything in particular, then let me know in the comments at the bottom of this post and if what you request sounds good, I'll do it!
With these podcasts I have a range of topics that might be of interest that we can cover. Just a few of those ideas include:
Interviews
Reviews
Mini Lessons
Breakdown of a Classic Song (where I pick a song and we break it down and analyse why it is so great)
Aural Testing and Training (like an audio version of this aural training post)
One off tips that make a quick difference to your playing
Technique Advice (things such as strumming, fingerpicking, chord change advice, etc.)
A Hall of Fame (where we choose a great guitarist, and describe what makes him/her great, etc.)
The above are just some of the ideas that I have thought of. We can literally go anywhere with this and I'm pretty excited about it.
Podcasts have the benefit of you being able to listen to them anywhere, any time without having to use your eyes to read or watch a video. They are also often fun, and that is one of the big aims of this podcast – to help you improve your guitar skills in a variety of ways while being entertained.
Anyway, I want you to leave a comment on the bottom of this blog post and let me know any topic that you would like to hear in a future podcast.
As always, I'll be led by you. If my little guitar podcast doesn't get much of a response or much interest, I'll drop it and move on to something else, so do let me know what you think!
The Guitar Domination Podcast!
Without further ado, below is episode #1 where I play you my new podcast theme tune (hope you like), talk briefly about what's in the podcast and then discuss a modern guitar playing epidemic – the fact that most modern guitarists simply don't use their ears when playing the guitar – the effects are huge, so have a listen, learn from the mistakes of others, and most of all enjoy the podcast.
Press play below or click here to enjoy!
Before you listen, don't forget to leave a comment at the bottom of this blog post letting me know what you want in future podcasts!