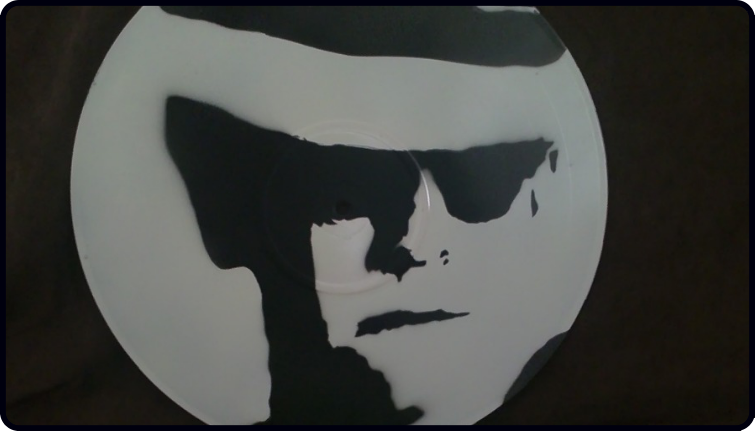 A few years ago, I sat down and watched the Elton John, biopic, Rocketman.
I love a good rock star movie.
I know Elton is a pianist, but I've always found we should always learn from other musicians, as well as other guitarists.
Plus, even legendary guitarists such as Eric Clapton and Mark Knopfler have both performed with Elton and also have admiration for his music.
Well, in the Rocketman movie, there's one really cool scene with Elton and his long-time lyricist, Bernie Taupin.
They meet for the very first time in a typical working-class cafe in London and there is awkwardness in the air.
Elton quietly mumbles that his real name is Reg Dwight.
…To which Bernie replies, "That sounds like a cowboy name".
Bernie then asks Elton if he's heard the song, "Streets of Laredo".
Elton starts singing the song.
Bernie joins in and before you know it, they are singing the song at full volume with giant grins on their face.
It's a lovely scene that starts the blossoming of a great friendship.
You have Elton – the performer, the singer, the pianist.
And you have Bernie – the wonderful lyricist.
They both need each other.
Elton is not a lyricist and Bernie is not a musician, but together they create a wonderful 'whole'.
The cool thing about this scene is how one simple song helped two ordinary blokes create a wonderful bond and start off a friendship that impacted the world of music massively.
That's what great tunes can do.
They can diffuse awkwardness, bring people together, create lifetime bonds…
…And in this instance, they can even make a huge difference to popular music.
It was this scene that inspired me to create a fingerstyle arrangement of the song "Streets of Laredo".
It's a super fun arrangement of a classic and timeless song that has been performed by the likes of Marty Robbins, Johnny Cash, Burl Ives, and one of my heroes, Chet Atkins.
The arrangement is simple.
It contains the melody of the song and the simple bass notes that "fill" out the sound.
There are no complex extras to get in the way (but I do show you a few fun optional extras).
You can learn this song in my brand-new Mini Masterclass course where you will learn "Streets of Laredo", "Amazing Grace", and "America the Beautiful" with three unique never-before-released arrangements.
For a short while, you can get this course for free just for trying out the Dan Thorpe Acoustic Academy.
Once you join, you'll get instant access to this brand-new course (which you will get to keep forever).
I should say you can leave the academy easily and at any point but the reason I'm doing this is that it is my hope that you'll give the academy a try today, and then you'll love it so much you'll want to stick around.
You can join the academy and get this brand-new course for free today on the link below:
The Dan Thorpe Acoustic Academy
Dan Thorpe
Guitar Domination
P.S. This post was originally taken from Dan Thorpe's private email list. To get blog posts like this sent to you which are full of great tips to make fingerpicking, strumming, and learning guitar more enjoyable (especially if you are over 40) join Dan's list. It's 100% free, HERE.