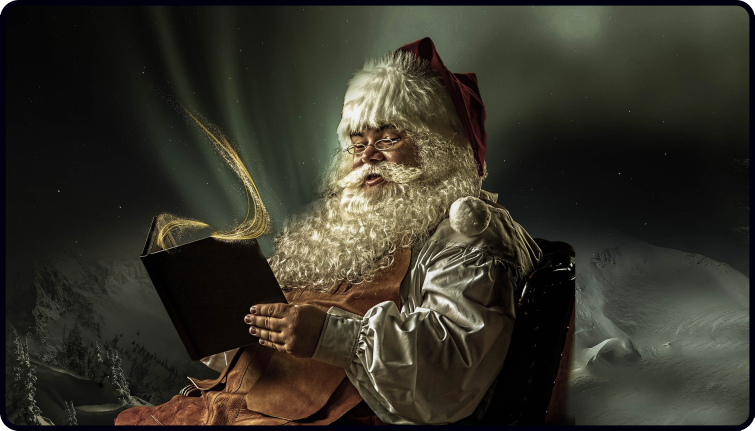 Last night, I woke in the pitch black with a jolt.
I heard an anguished cry, the sound of strings twanging, and wood cracking.
I quickly ran to my living room to see a very overweight guy in a red suit holding the smashed remains of one of my guitars.
"Ho, Ho, Ho," he said meekly in embarrassment.
After rubbing my bleary eyes, I realised it was…