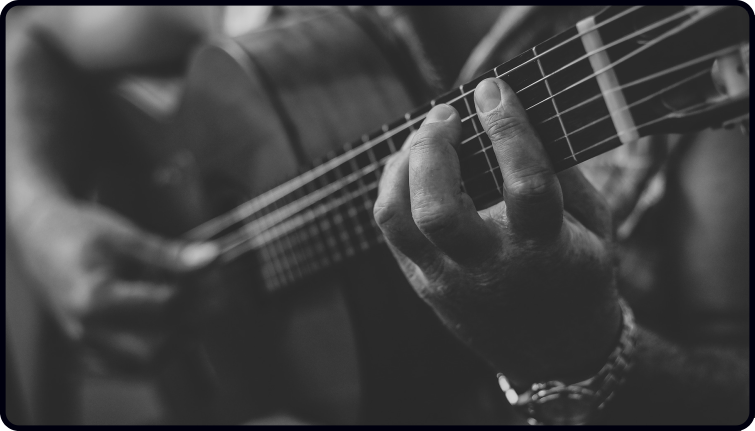 Back in the days when I was a long-haired 20-year-old grungy looking guy, I wanted to give fingerpicking a go.
I loved my big heavy rock bands but knew even then that deep down it was the deeper sounding acoustic music that moved me more.
I started with Nirvana's Unplugged in New York and then discovered Neil Young's Decade and listened to a lot of different stuff in between.
After hearing the likes of James Taylor, and then others such as Paul Simon, Nick Drake, and Lindsey Buckingham, I decided I wanted to learn how to fingerpick.
I remember finding a picking pattern on the net and going to town trying to learn it.
It was a lovely Travis picking pattern.
The trouble is, I had no idea how to play it.
Travis picking, if you don't already know, is where you alternate the bass notes with the thumb while letting the fingers play the treble strings.
Read More